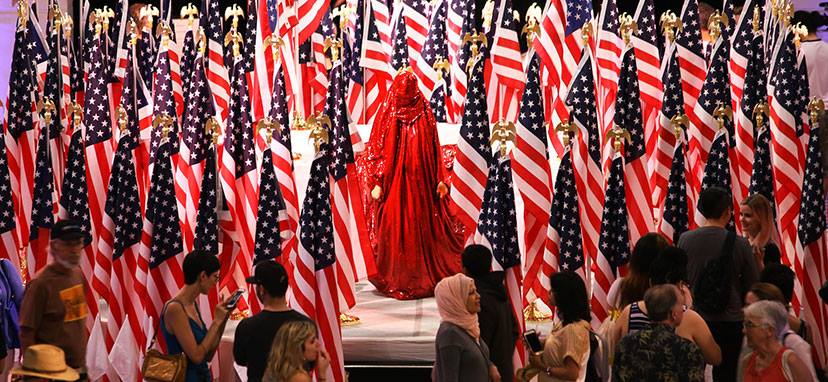 August- October 
Opening Reception: Thursday, August 3 at 6:30 PM – 10 PM
SDOT – King Street Station 303 S Jackson St, Seattle, Washington 98104
This summer the Seattle Office of Arts & Culture will activate the third floor of King Street Station with 2D- and 3D works from the City's collection and site-specific installations. The exhibition will explore belonging and resistance.
Artist and educator Pedro Lasch will investigate ideas of nationalism and belonging, alongside regional artists Anida Yoeu Ali, Ryan Feddersen, Satpreet Kahlon, Art of Henry Luke, Ries Niemi, Crystal Schenk, C.A. del Rosario Photography + Communications and Inye Wokoma.
The exhibition will be accompanied by a range of related programming including lectures, performances and engagement activities on Saturdays through the run of the show.
Admission is free. More info: http://www.seattle.gov/arts/borderlands
Image: "The Red Chador", Studio Revolt, Washington, D.C.